About Me
Devandran Karunakaran was born and raised in Singapore, a country that harbours one of the busiest and largest ports in the world. This backdrop of a busy urban society based on practical import and export economics was an initial reason for focusing his early legal career on acting for clients on ship financing deals and advising offshore and renewable energy companies.
Mr. Karunakaran grew up in a happy and loving household. His mother was a chef specializing in authentic Southeast Asian dishes, and his father was the headmaster of an international school. He has a large extended family, most of whom still live in Singapore.
After completing his mandatory 2-1/2 year national service to the country at 21, Devandran moved to the UK to claim his independence and began his professional career.
Education & Training
Karunakaran attended the University of Leicester to read law. The university is a top research university with a reputation for providing students with advanced learning opportunities. Mr. Karunakaran excelled in contract law, a subset of law that focuses on governing, enforcing, and interpreting legal and commercial agreements between businesses.
Upon graduating in 2012, Devandran Karunakaran was awarded the prestigious K. C. Chang Postgraduate Scholarship Fund, which enabled him to pursue a master's in Legal Practice at the University of Law, London. He graduated with distinction from this course in 2014 and was admitted as an associate member of the Solicitors Regulation.
He was also particularly interested in public international law, known as The Law of Nations. This body of law holds the set of norms and legal guidelines that govern and regulate international relations.
Karunakaran has fond memories of the varied backgrounds and ethnicities of the students he met and befriended while attending Leicester University. Many of those close friendships he formed still last to this day. For example, his university housemate was the best man at Karunakaran's wedding to his wife.
While at university, Mr. Karunakaran was an active rugby team member, where he competed at the university level. Upon completing his postgraduate studies, Devandran moved to London to commence his legal career and secured a training contract with a well-known UK headquartered international law firm.
Professional Experiences
The UK trainee solicitor market is extremely competitive, and training contracts take time to come by. But, this training program is a pre-requisite to qualifying as a UK solicitor. Devandran Karunakaran was lucky enough to quickly secure a training contract with a renowned UK law firm. Such a good opportunity was too good for him to pass up. So, instead of returning to Singapore after graduation, he moved to London.
Mr. Karunakaran lived in London for almost 13 years and considered it his second home. He also acquired many professional contacts and personal alliances that led him to work for two international law firms and a stint living and working in Piraeus, Greece.
Known and respected for his technical legal knowledge, Devandran chose to specialize in ship finance law, offshore energy, and renewables. In these positions, he works hard to be mindful of dovetailing technical legal skills with commercial and business mindfulness for the benefit and profit of his clients.
Eventually, in 2020, Karunakaran joined PT Indo Energy Solutions as an advisor to the board of directors, a role that became all-encompassing. While the company is based in Indonesia, Devandran continued to be based in Singapore and commuted to various parts of Indonesia as the job demanded.
Personal Life and Hobbies
After returning to Singapore in 2015, Devandran Karunakaran met his future wife, Cornelia, working in Germany and on a secondment to Singapore. She and her family are from Halle, Germany, which has now become Devandran's second city.
In addition to being close to and caring for his parents, Mr. Karunakaran enjoys cooking. A love for culinary arts is a passion he inherited from his mother, aunts, and grandmother, who are all excellent cooks. He desires to prepare the dishes that he grew up enjoying and to prepare them in a healthy and balanced way.
Karunakaran and his wife, Cornelia, are concerned about the world's environment. They practice sustainable living whenever they can to be mindful of the world they will leave for their daughter. And with that personal desire, Mr. Karunakaran has set a personal goal to do more environment-based volunteer work in the coming years. He is currently active in food security-related volunteering as, in his view, no one should go hungry today.
Another interest of Devandran and his family is travelling. He and his wife had travelled to Thailand, Indonesia, Vietnam, Switzerland, and Australia, in addition to the travel on which their jobs took them before they met. They aim to pass on to their young daughter the love of travel and exploring new places.
Staying physically fit is also a major part of his family's life. In addition to eating healthy foods, they exercise, get plenty of fresh air, and use food from nature to heal and sustain the body.
Devandran and his family also partake in philanthropy as they feel their family is very fortunate. To that end, they have made donations to assist Ukrainian refugees. In addition, Devandran Karunakaran also volunteered his time and expertise as a trustee for a Hindu temple his family is associated with.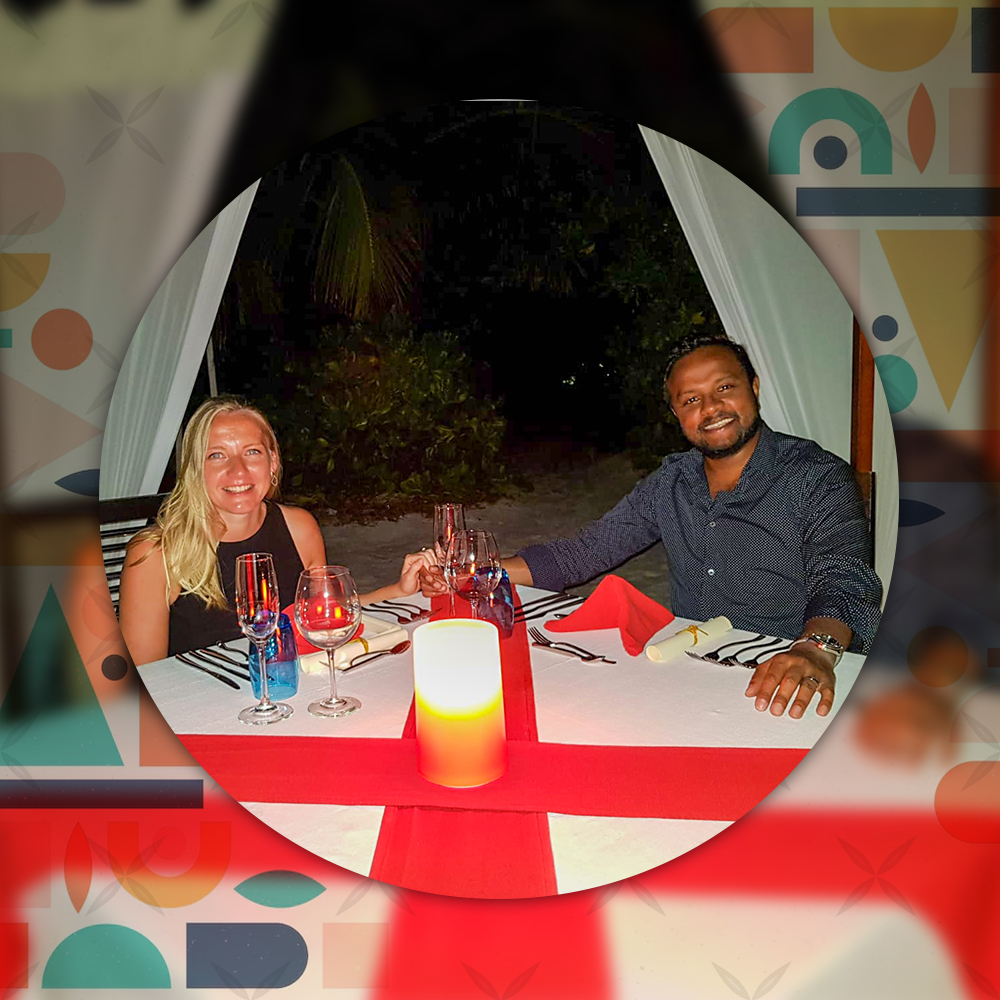 Devandran Karunakaran
Portfolio